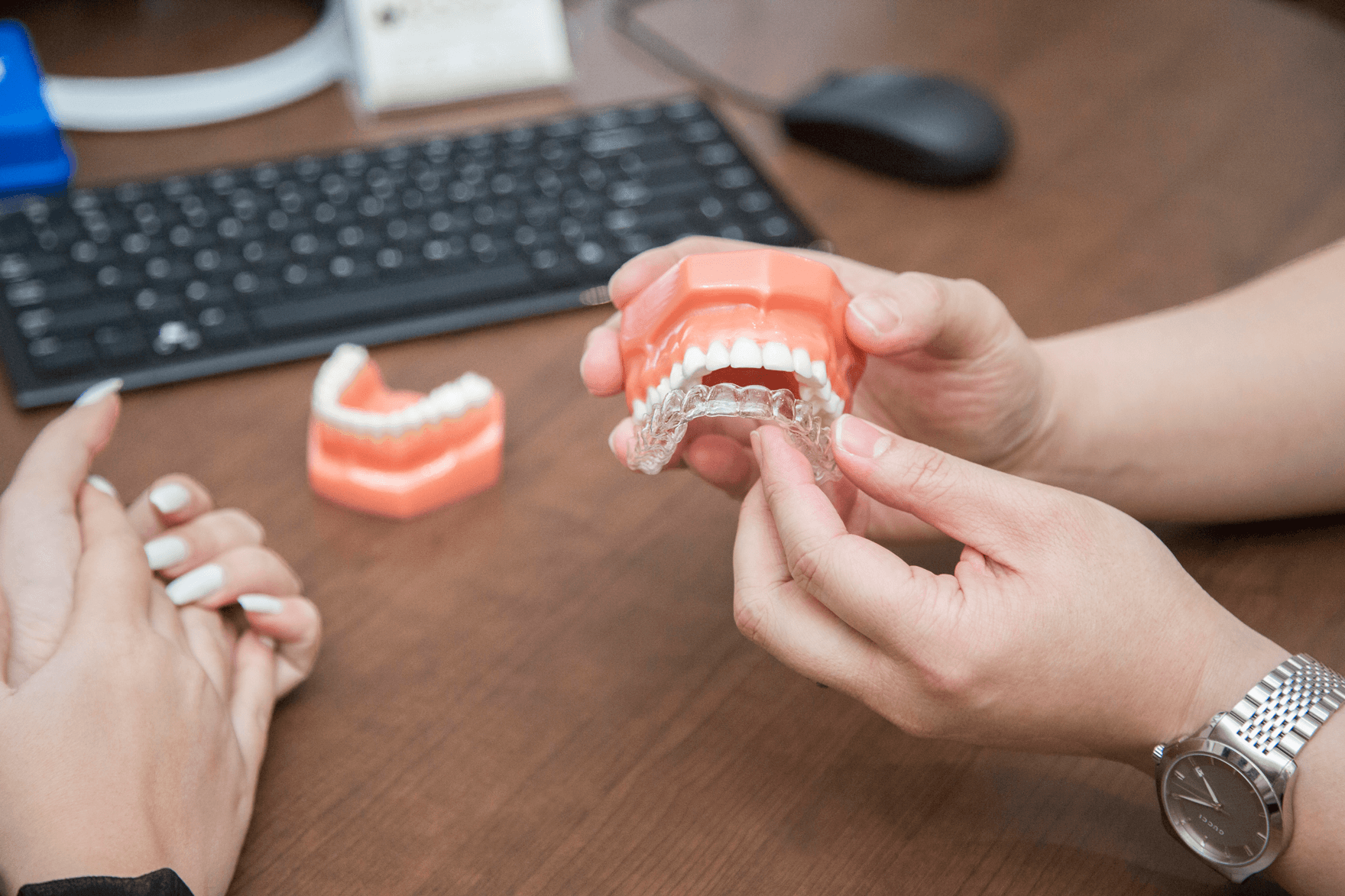 Invisalign® – The Clear Alternative to Braces
Invisalign has been developed by orthodontists as an alternative method of straightening teeth in a virtually invisible manner. Invisalign allows you to smile just as much during your orthodontic treatment as after, without any outward signs of the ongoing treatment.
Invisalign uses a computer-generated series of 'aligners' that are worn on your teeth for approximately three-week intervals. This schedule continues until you have worn your entire set of aligners and your teeth are straight. The progress of your treatment is monitored by our team during your periodic visits to the office.
The aligners are unique as they are clear, plastic and removable. They can be worn anywhere, anytime – in professional and social settings – all while being virtually invisible. They are easily removed to enjoy mealtime and to facilitate brushing and flossing. Invisalign can be used to treat a wide range of malocclusions in adults and teens. To date, over one million patients around the world have been treated with Invisalign.